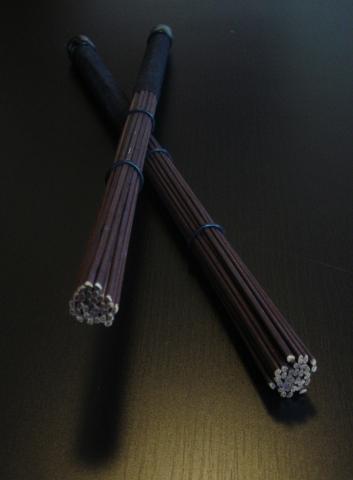 GK-HR415-15D are new unique rods are designed for quiet intimate playing, specially jazz.
In addition to the perfectly selected parameters, what distinguish them is unusual color – dark brown. Therefore, these rods will find favor with drummers who pay attention to all the elements of his stage image and they are already tired of the most popular natural color.
This rods have a special handle that prevents sweating hands during play. Each is equipped with two rubber bands to adjust the hardness of the tip, which affects the volume and characteristics of the extracted play sound.
Of course, like all of our percussion rods, they are hand-made from specially selected bamboo.